Screenbreak's technology converts longform internet articles into a layout your eyes will be thankful for. Built for the avid reader that spends too much time reading on the screen. Select an article and watch it transform into a print-at-home first layout.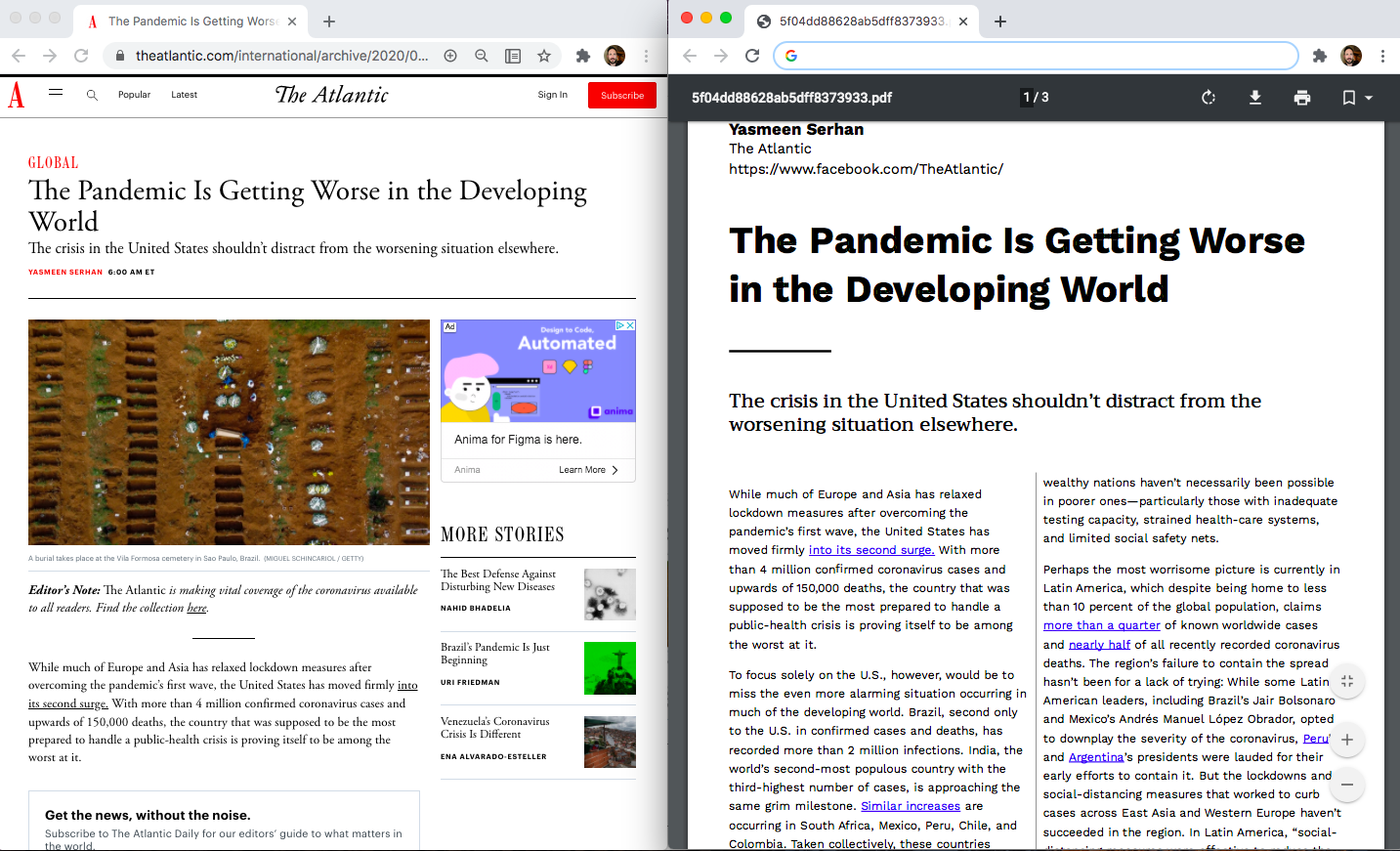 This is just the alpha version of Screenbreak: text-only, with a basic, two-column layout.
What's next:
Option to include images
Choice of different layouts
Different fonts and sizes
Multiple articles in one, book-style PDF
Have it delivered at home!
Feedback/suggestions? hello@myscreenbreak.com